Advanced Restorative Dentistry Can Repair Your Smile
In addition to traditional restorations, we also use a CEREC® (Chairside Economical Restoration of Esthetic Ceramics) machine to create single-tooth restorations in a single visit using digital impressions of your teeth. Our CEREC® restorations are always made entirely of high-grade porcelain, which is four times stronger than porcelain-fused-to-metal crowns. If you do not want to wait several weeks for a restoration, a CEREC® single-visit dental crown may be the right choice for you.
Learn More About CEREC® Same-Day Crowns
Dental crowns and bridges are prostheses that can restore teeth following treatment for damage or decay, or replace lost teeth. Bridges literally bridge gaps in the smile following tooth loss. Crowns fit over a natural tooth to provide support following treatments such as a root canal. At Jeppson Dental, our all-porcelain restorations are created from durable, natural-looking materials so you can be assured they will blend in seamlessly with your natural smile.
Learn More About Dental Crowns and Bridges
Root canal therapy is used to salvage a tooth that has become severely decayed. If decay progresses past the outer layer of a tooth, the inner pulp can become infected. Dr. Jeppson uses advanced, virtually painless techniques to remove the pulp and sterilize the inner chamber, preserving the healthy outer portions of the tooth. Finally, the tooth is restored with a same-day dental crown.
Learn More About Root Canals
At Jeppson Dental, we create inlays and onlays in-office using our CEREC® technology. These restorations are usually recommended when a treated tooth cannot be adequately supported with a filling, but does not require an entire crown. Inlays fit within the cusps of a patients tooth, while onlays fit over the cusps. Our inlays and onlays are made from durable dental-grade porcelain, and can last many years with proper care.
Learn More About Inlays and Onlays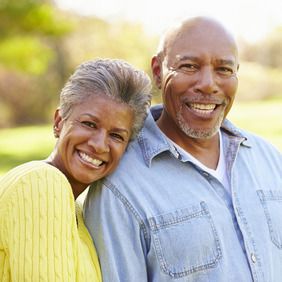 To help you maintain a beautiful smile, Dr. Jeppson provides only tooth-colored composite dental fillings, which can be custom-matched to the natural shade of your teeth. Fillings restore your teeth after cavity treatment. They are carefully applied to look completely natural, while providing the necessary support. During your treatment, we will use an intraoral camera to help you understand how decay has affected your tooth, and to illustrate how a filling will improve the health of your smile.
Learn More About Composite Fillings
Dental implants are titanium posts that are surgically implanted in the jaw bone to support dental crowns, bridges, or dentures. They provide outstanding support for your restorations, allowing you to speak, smile, and eat with confidence, knowing that your prosthesis will stay firmly in place. Dr. Jeppson works with qualified oral surgeons to perform your dental implant surgery, and restores the implants with custom restorations.
Learn More About Dental Implants
Dentures are full- or partial-arch prostheses that replace missing teeth. A denture can restore the appearance and functionality of your smile after your teeth have been extracted or lost. Dr. Jeppson provides both implant-supported and traditional dentures to meet each patients' specific needs and budgets. During a consultation, Dr. Jeppson can help you decide which type is best for you, and begin planning your restorative treatment.
Learn More About Dentures
A full mouth reconstruction can help restore your smile after you have suffered from widespread damage and decay. This treatment combines multiple restorative procedures to address all of your oral health concerns, providing a solid, healthy oral foundation. Combining procedures can shorten treatment timelines and lower overall cost. Dr. Jeppson may also recommend cosmetic procedures to provide optimal aesthetic results once your oral health has been restored.
Learn More About Full Mouth Reconstruction
With traditional restorative procedures, a healthy tooth structure may need to be destroyed in order to accommodate a new restoration. Biomimetic dentistry is a more conservative approach to restorations, only replacing what is damaged. Dr. Jeppson will use this special technique to heal your damaged teeth and protect them from bacterial invasion.
Learn More About Biomimetic Dentistry